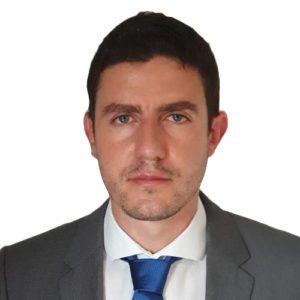 Prior to joining Resolute, Alexis worked for 2 years in the Advisory/Deals department of PwC Cyprus where he held the position of Senior Associate. Some of his duties included the provision of advisory services relating to Real Estate Due Diligence reports, benchmarking analysis, feasibility studies, investment appraisals, valuation reviews for financial reporting purposes, property portfolio valuations, etc.
Prior to joining PwC, he was employed by a local banking institution in Cyprus (Department of Valuation). Prior to joining the bank, he was employed by one of the largest real estate valuation firms in Cyprus, where he gained extensive experience in the local real estate market.
He has acquired an undergraduate degree in business management at the University of Middlesex, an undergraduate degree in Law from the University of London and a postgraduate degree in Real Estate Development from the University of Westminster. He is also a member of the Royal Institution of Chartered Surveyors (RICS).